Beach Volleyball: Team Sazamm and Customs lifts 2020 President Cup – Latest Sports and Football News in Nigeria #Nigeria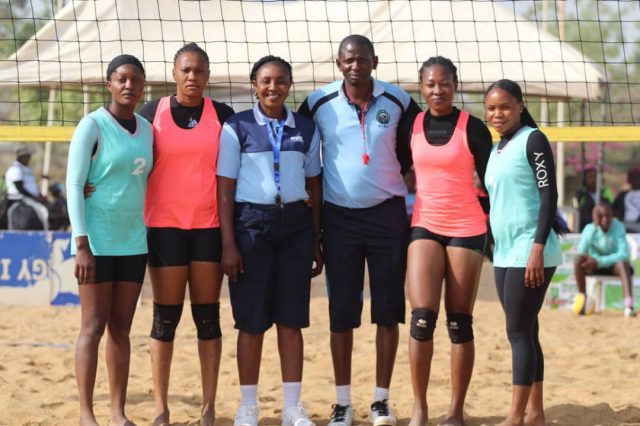 Team Sazamm and Nigeria Customs Service have emerged winners of the men and women category of the just concluded 2020 President Beach Volleyball Cup in Kaduna.
The duo of Godwin Shekaru and Andrew Sunday (Sazamm) beat Abdulrasheed Ahamed and Idika Kalu (Gallant) 2-0 (21-15,21-13) in the men's senior final.
Amara Uchechukwu and Francisca Ikhiede of Nigeria Customs Service pummeled Scholastical Torkaa and Tyoakaa Doom of Benue state 2-0 (21-7, 21-12) in the women's senior final
Nigeria Customs Service player, Francisca Ikhiede told journalists that the President Cup has put them in good shape ahead of next month's Beach Volleyball Olympic qualifiers in Abuja.
Ikhiede said, "The Competition has ended and we won the maiden edition of the President Cup. This competition has helped us regain our forms after few weeks of inactiveness and has put us in shape ahead of next month's women's Olympic in Abuja".
Shinning Swords of Benue state won gold in the U19 Boys and Girls Category.
Shinning Swords of Benue state came from behind to beat Kogi 2-1 (14-16, 17-15, 11-5) in the U19 grirls final while the boy's team overpowered Team Anista 2-1 (12-15, 15-8, 14-12).